Treatise of Implant Dentistry - The Italian tribute to modern Implantology
The treatise of Implant Dentistry, by Ugo and Marco Pasqualini, illustrated with very abundant imagery and a complete and exhaustive description, is the first treatise written about immediate loading implantology according to the Italian School. In it we can find its official protocol, its history, concepts, philosophy and fundamentals. Click on the image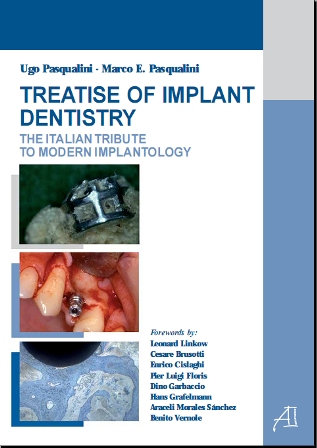 In the following part we publish posts and notes that the textbook has brought about in the International Academic world: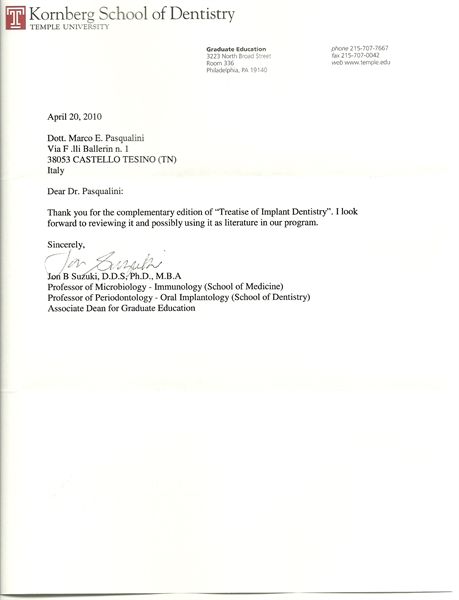 In Dental Cadmos we found the first reactions to the book.
And here are new comments:
A new mail emphasizes the value of Pasqualini's book.
Three new mails comment the book.
A new mail, a new appreciation.
A new, significant mail about the book.
A new, prestigious appreciation for the Book by Marco and Ugo Pasqualini in the email by dr Zeltser, director of the Maxillofacial Department and the Dental School of the Hebrew University of Israel.